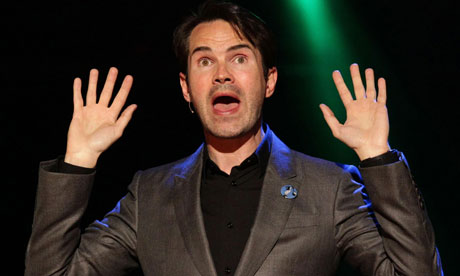 Ministers are not closed to idea of disclosing their tax details but it is 'not a very near-future thing', says No 10
Downing Street has suggested it is preparing to abandon plans for David Cameron and senior ministers to disclose their tax returns, amid allegations of hypocrisy over the prime minister's decision to comment on Jimmy Carr's tax affairs.
Cameron said in April that he expected information about his finances to be made public, and was relaxed about the prospect. But on Thursday No 10 said there were no current plans to do so.
Privately, senior Tories are concerned that Cameron's comments on Carr, who issued an unreserved apology for using an aggressive tax scheme, were a tactical mistake because they gave journalists a green light to investigate the tax affairs of Conservative ministers, MPs and donors.
The prime minister's spokeswoman said the proposal for ministers to reveal their tax details was still being "looked into". Ministers were "not closed to the idea", but it was "not a very near-future thing", the aide said.
Read More