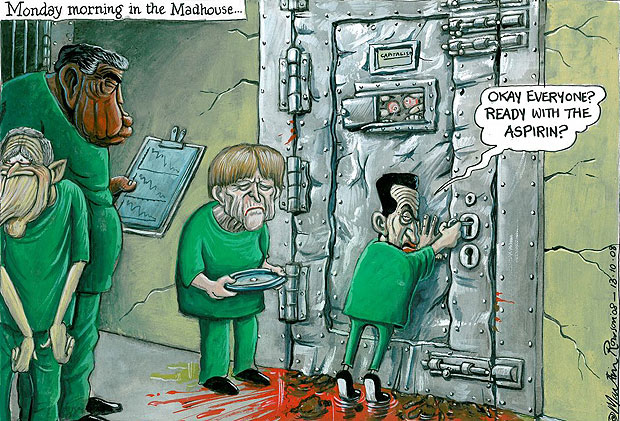 The head of the World Bank yesterday warned that financial markets face a rerun of the Great Panic of 2008.
On the bleakest day for the global economy this year, Robert Zoellick said crisis-torn Europe was heading for the 'danger zone'.
Mr Zoellick, who stands down at the end of the month after five years in charge of the watchdog, said it was 'far from clear that eurozone leaders have steeled themselves' for the looming catastrophe amid fears of a Greek exit from the single currency and meltdown in Spain.
The flow of money into so-called 'safe havens' such as UK, German and US government debt turned into a stampede yesterday.
In Berlin the two-year government bond yield fell below zero for the first time, with the bizarre result that jittery international investors are now paying – rather than being paid – for lending to Germany.
There was a raft of dismal economic news from around the world, with manufacturing output falling in Britain and Europe, unemployment jumping in the eurozone and America, and fast-emerging economies such as Brazil and China showing signs of running out of steam.
Read More