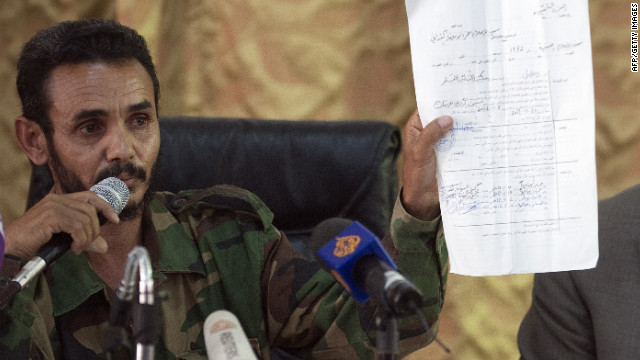 Tripoli, Libya (CNN) -- The International Criminal Court demanded Saturday the immediate release of a lawyer and three other staff members who were detained while visiting the son of deposed Libyan dictator Moammar Gadhafi.
Defense lawyer Melinda Taylor was detained in the city of Zintan after she was discovered carrying documents and letters Libyan authorities said jeopardizes Libyan national security, said Ahmed Gehani, a Libyan lawyer who serves as a liaison with the criminal court in The Hague, Netherlands.
He said guards first confiscated a camera pen on Taylor and allowed her to go in to interview Saif al-Islam Gadhafi, who was captured in hiding last November.
A later search by female guards found documents and letters written by former regime members, Gehani said. They included a letter from Mohammed Ismail, Saif Gadhafi's former right-hand man.
Taylor was also carrying three blank papers signed by Saif Gadhafi, Gehani said.
Read More