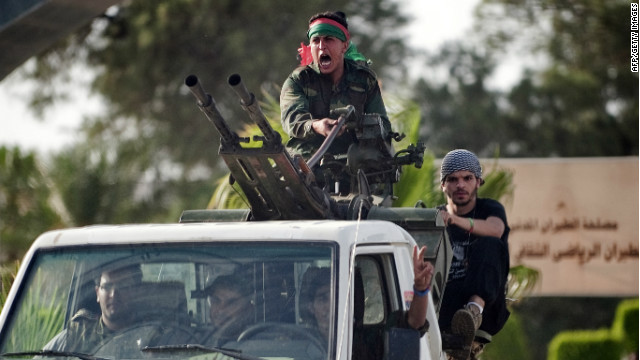 Tripoli, Libya (CNN) -- Libyan authorities arrested 30 militia members Monday after the group stormed Tripoli's airport, demanding the release of a rebel leader, the nation's labor minister said.
The government deployed 5,000 security forces to the airport area and regained control of the facility, Mustafa A. Rugibani said later in the day.
After Tarhouna militia forces seized part of the airport, armed militia members escorted passengers to cars, describing it as an evacuation of the terminal, according to local journalists who have worked with CNN in the past.
Black smoke rose from fires set in the runway area, and sporadic gunfire could be heard.
Government security checkpoints sprang up around the city on Monday amid tension over the airport standoff.
The whereabouts of the militia leader whose release the group was demanding was unknown.
Read More