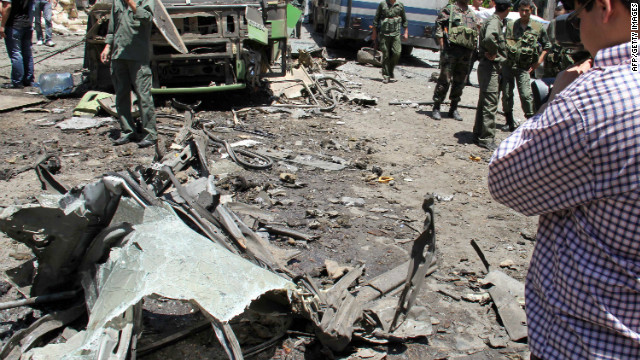 (CNN) -- If Barack Obama could make three wishes, he would probably ask for the crisis in Syria to go away. That would help him receive another wish: Getting reelected as president of the United States.
Unfortunately for Obama, and tragically for the people in Syria, history has brought the American presidential campaign and the Syrian revolution to the same pages of the calendar. That means Obama will do whatever he can, for as long as he can, to keep the carnage in Syria from interfering with his reelection plan.
That means the killings in Syria could go on longer than if the uprising had erupted during a nonelection year.
Anyone who doubts that electoral considerations have become a major factor in U.S. foreign policy should look to Obama's own words from a few months ago. Obama did not realize his microphone was on during a meeting in Seoul with then-Russian President Dimitry Medvedev, so he leaned in close and whispered, "This is my last election. After my election I have more flexibility." In this instance, Obama was referring to the contentious issue of missile defense.
It's not uncommon for presidents to worry about reelection while charting foreign policy.
Read More