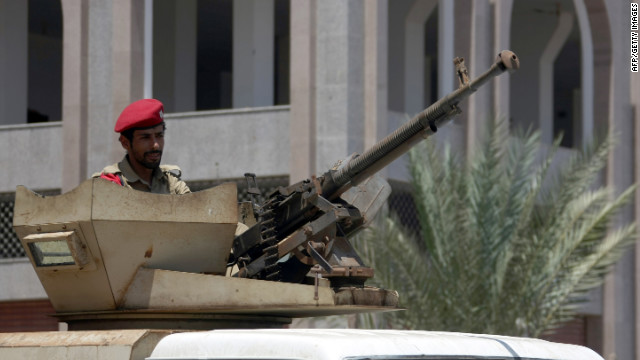 (CNN) -- In his first public speech since being inaugurated as president of Yemen, Abdu Rabu Mansour Hadi promised a strong fight against al Qaeda and political reconciliation at home.
Hadi spoke Saturday before military graduates at the Yemeni Military Academy.
"The real battle against the terrorist al Qaeda organization has yet to begin and will not end until we have eradicated their presence in every district, village and position; it will not end until internally displaced citizens are assured that they can return safely to their homes and organized terrorist operatives have surrendered their weapons and rid themselves of ideologies that contradict the sacred values of the Islamic religion," he said.
His public remarks follow a meeting last month with FBI Director Robert Mueller, who visited Yemen to discuss the counterterrorism program there.
Read More