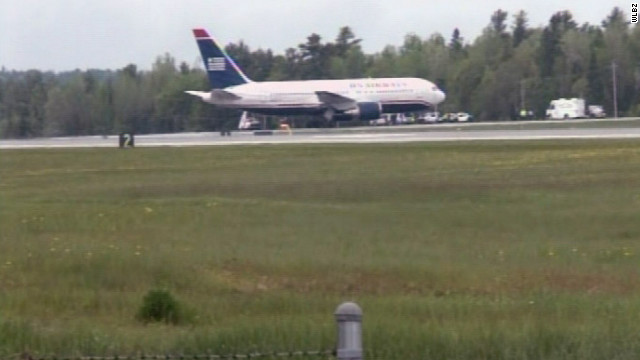 (CNN) -- A passenger who claimed to have a device surgically implanted inside her triggered the security scare that led to the diversion of a North Carolina-bound jetliner Tuesday, a leading congressman's office said.
Doctors aboard U.S. Airways Flight 787 examined the woman and saw no sign of recent scars, according to the office of Rep. Peter King, the chairman of the House Homeland Security Committee.
US Airways said the Paris-to-Charlotte flight landed in Bangor, Maine, around noon Tuesday because of an unspecified "security issue." The Boeing 767 carried 179 passengers and a crew of nine, airline spokeswoman Liz Landau told CNN.
But preliminary information indicates there was probably no terrorist threat involved in the incident, a senior federal law enforcement official, speaking on condition of anonymity, told CNN.
Read More