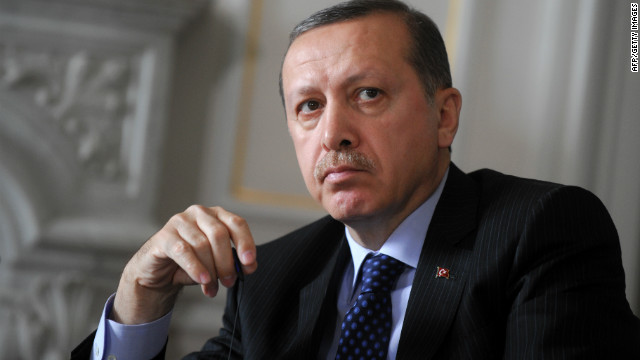 Istanbul, Turkey (CNN) -- A suicide bombing in central Turkey on Friday morning left one person dead -- not including two suicide bombers killed by the blast -- and 18 people wounded, the country's prime minister and interior minister said.
The attack happened in front of the local police station in Pinarbasi, a town in Kayseri province, about 170 miles southeast of Ankara.
Interior Minister Idris Naim Sahin had said two people were killed, but Prime Minister Recep Tayyip Erdogan later said only one was killed. The Anatolian news agency said Sahin told reporters that one of the wounded initially lost signs of life but then showed reflexes during efforts to resuscitate him, and that the man is now in serious condition.
The man killed was a policeman, Sahin said. Among the wounded were policemen and policemen's children, he added.
Read More