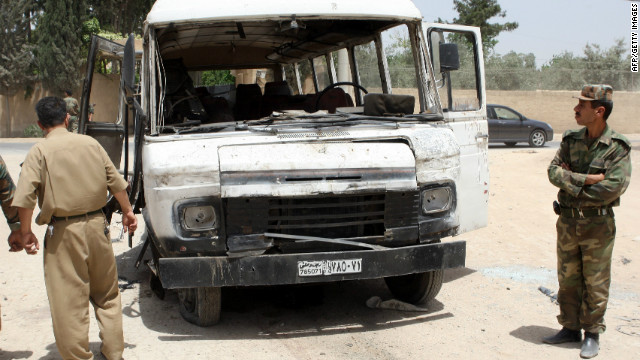 (CNN) -- Syrian protesters spilled out into the streets after morning prayers Friday as regime forces shelled various opposition neighborhoods, activists said.
Planned protests were under way in various neighborhoods including the capital Damascus and the provinces of Homs, Hama, Aleppo and Deir Ezzor.
As the protesters gathered, regime forces shelled the Homs neighborhoods of Sultanieh and Jobar, opposition activists said.
Security forces killed at least eight people in Syria on Friday, including seven in Hama province, according to the Local Coordination Committees of Syria.
One more person was killed in Qusair town in Homs province, the group said.
Read More