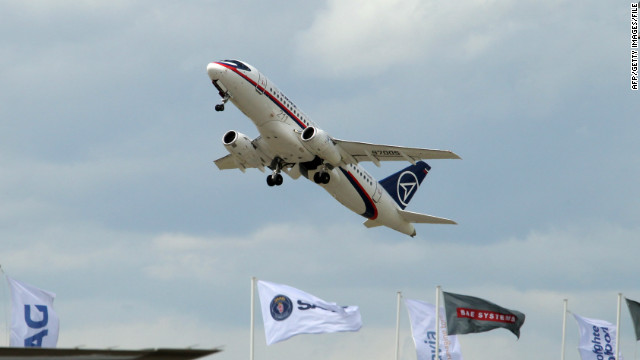 Jakarta, Indonesia (CNN) -- Russia's newest civilian airliner disappeared Wednesday from radar screens during a half-hour demonstration flight in the Indonesian capital, Jakarta, state-run RIA Novosti news service reported.
There were 44 passengers on board.
The plane went missing at about 2 p.m. in the area of Bogor, West Java, Indonesian Transportation Ministry spokesman Bambang Ervan told Metro TV.
The pilots requested permission to descend from 10,000 feet to 6,000 feet, air traffic controllers said. After that, all radio contact was lost.
The plane began making its descent but vanished from radar screens at 6,200 feet in a mountainous area.
By the time the plane was due to return it should have burned up its fuel, RIA Novosti said.
Read More