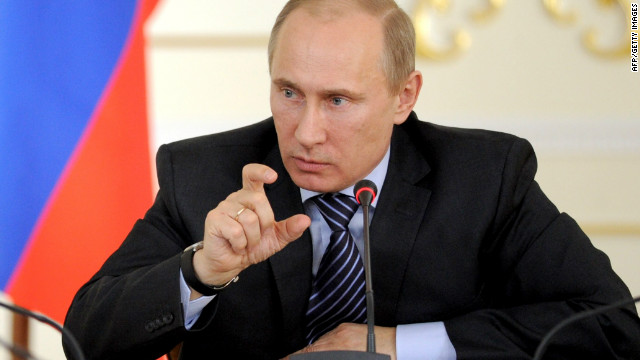 (CNN) -- Russian premier Vladimir Putin has criticized plans by European leaders to boycott next month's Euro 2012 football finals due to the treatment by Ukrainian authorities of former prime minister Yulia Tymoshenko.
German chancellor Angela Merkel has raised her concerns at Tymoshenko's treatment, while European Union president Herman Van Rompuy, European Commission president Jose Manuel Barroso and the governments of Austria and Belgium have all said they will not be attending any matches in Ukraine in protest.
But Putin has waded into the row, telling journalists in Russia that sport and politics should be kept separate.
"In absolutely every case, you can't mix politics, business and other issues with sport," Putin told Russian news agency Novosti.
"I stick to the principle professed and supported by the International Olympic Committee -- sport is outside politics."
Putin's statement echoes the sentiments of Formula One chief Bernie Ecclestone, who defended the elite motorsport's decision to race in Bahrain last month despite widespread concerns over human rights issues.
Read More