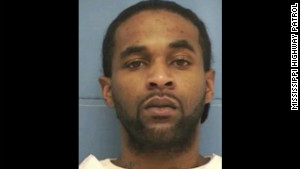 (CNN) -- The suspect in the shooting deaths of two motorists in Mississippi will be charged with capital murder Friday, a police spokesman said.
Police arrested James D. Willie, 28, of Sardis, Mississippi, after tests concluded that a gun he had was used to kill two people along roadways in the northwestern part of the state, according to a statement from the sheriff's office in Tunica County, near the Arkansas and Tennessee state lines.
The killings stirred panic and fear for drivers across the state.
Willie is "no stranger to law enforcement" and will make an initial appearance before a judge in the next day or so, Mississippi Highway Patrol spokesman Warren Strain said.
Formal capital murder charges are forthcoming, he said.
Read More