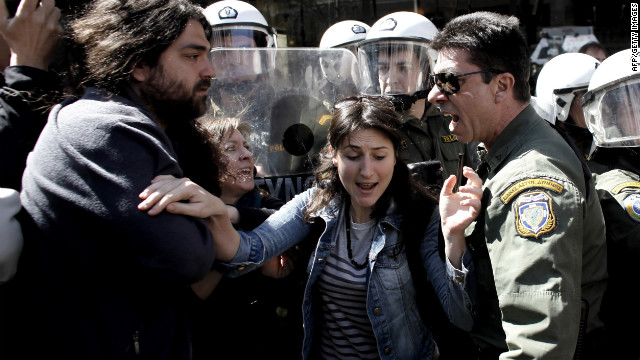 (CNN) – With the election of Francois Hollande as the president of France and a Greek poll dealing a major blow to the coalition government in Athens, voters in Europe are pushing back on austerity.
"I asked for a strong mandate, but people chose differently. I respect their message," Greece's New Democracy party leader Antonis Samaras said late Sunday. "Today's result expresses people's disappointment towards the implemented dead-end economic policy that tested their limits and didn't include the necessary development policy."
Meanwhile, French voters gave victory to the nation's first a left-wing president since Francois Mitterrand left office in 1995. "Austerity can no longer be something that is inevitable," President-elect Hollande said:
Both elections have shaken the markets, which yet again are faced with uncertainty about the fate of the eurozone.
Read More