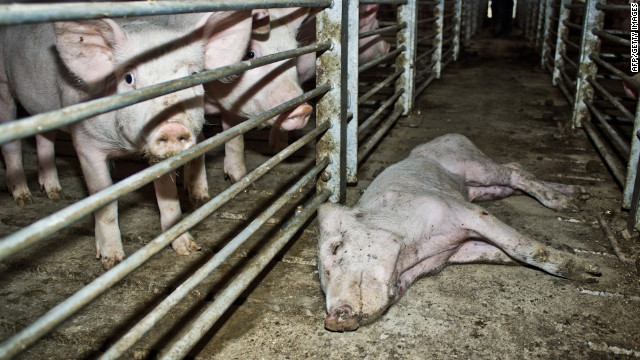 A half-million pigs on a Chilean farm will be destroyed after the facility was closed for several days during a dispute with local residents.
Jose Guzman, chief executive of Agrosuper, which owns the farm, said the animals would be killed rather than moved, according to a report from Agence-France Presse.
"They are going to be slaughtered. They are not going to another farm, nor to another plant," Guzman is quoted as saying.
The events that precipitated the slaughter began this month when villagers from Freirina blockaded the farm after months of protests about foul odors and disease-infested water they said emanated from the farm and its slaughterhouse. The 500,000 pigs went unattended for five days, prompting the Chilean government to declare a sanitary emergency, according to a report from MercoPress.
Agrosuper was given six months to move the pigs and remedy the sanitary problems with the plant, MercoPress reported.
Read More