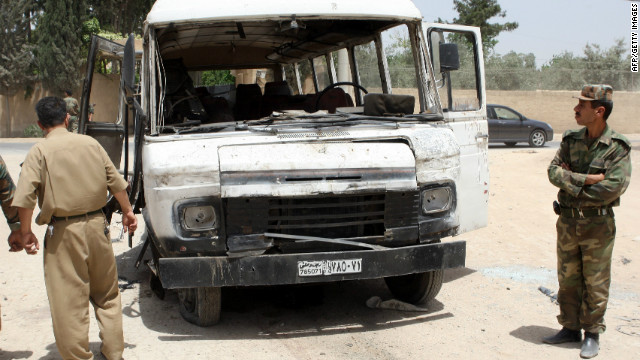 (CNN) -- Syrian opposition activists begged for international help Saturday after they said regime forces devastated a town and killed 88 people, mostly children, in a single day.
"This barbaric act was preceded by the regime's mortar shelling," which left entire families dead in the town of Houla, said the Local Coordination Committees of Syria, a network of opposition activists.
The group said Saturday that more bodies were found near the reported massacre site.
Meanwhile, U.N. Secretary-General Ban Ki-moon issued a sobering report on the Syrian crisis, detailing "continuing reports of a stepped-up security crackdown by the authorities that has led to massive violations of humans rights ... including arbitrary arrests, torture, enforced disappearance and summary execution of activists, opponents and defectors."
Read More