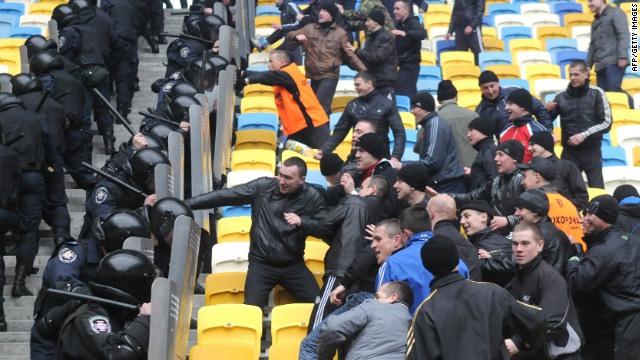 (CNN) -- Football fans traveling to Ukraine for this summer's European Championships have been warned they will face a "criminal" police force mired in so many abuse scandals that their behavior threatens to ruin the showpiece tournament.
The Amnesty International report "Ukraine: Euro 2012 jeopardised by criminal police force" details how Ukraine's security forces have been implicated in numerous cases of torture and extortion in cities due to host matches.
According to the report, one recent case in the eastern city of Lviv -- where Germany, Portugal and Denmark will play -- details how two men were beaten, robbed and then imprisoned by six police officers after a disagreement in a bar.
Prosecutors originally refused to open a criminal case until CCTV footage emerged of the incident after one of the men's lawyers gave an interview to a local TV station.
Read More