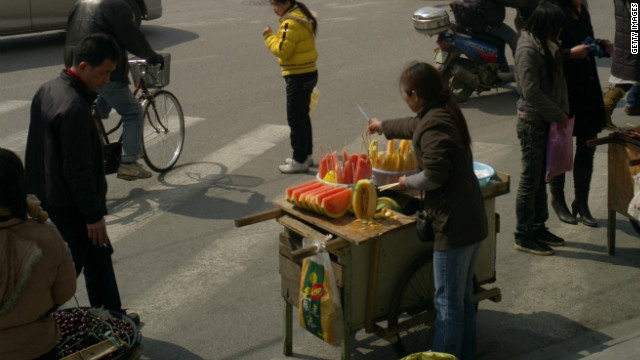 Hong Kong (CNN) -- Squads of local government enforcers are operating in Chinese cities without proper supervision, often employing brutal methods and carrying out illegal detentions, a new report from Human Rights Watch claims.
The 76-page report, "Beat Him, Take Everything Away," documents abuses by the Urban Management Law Enforcement units, known as "chengguan," whose principle function is to assist regular police in tackling low-level crime in urban areas such as traffic violations and unauthorized street vendors. It says the behavior of "thuggish" officers has caused widespread public anger and undermined social stability.
While they have the power to impose fines on violators, the chengguan do not have the authority to detain people or use excessive force.
Read More