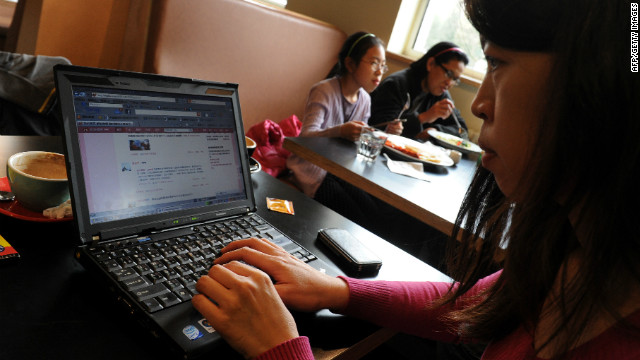 Hong Kong (CNN) -- Users of Sina Weibo, China's popular Twitter-like micro-blogging service, now have to abide by new rules aimed at preventing online rumors and other controversial posts.
The "user contracts" that took effect on Monday come as authorities put increased pressure on China's social networks to police what their users are saying.
Sina has also rolled out a points system as a way to manage users who post content that contravenes the new rules, according to documents posted on Sina Weibo's website.
Under the system, each Weibo account will begin with a score of 80 and points will be deducted for any perceived misconduct. Accounts that drop to zero will be canceled.
Weibo and rival platforms like Tencent's QQ have become hugely popular in China, with many Chinese regarding them as an important source of news and other information. Weibo is estimated to have 300 million users.
Read More