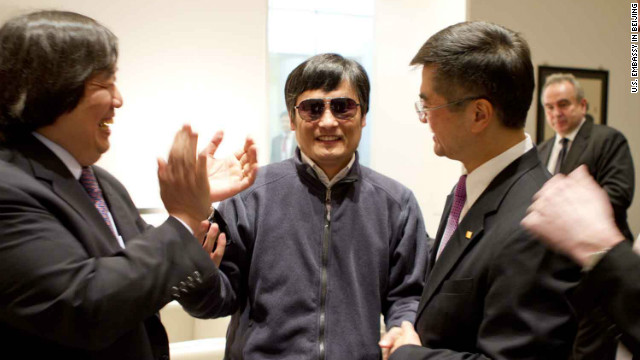 Washington (CNN) -- A Chinese human rights activist who ignited an international incident when he escaped house arrest last month told U.S. lawmakers Tuesday that his relatives continue to suffer government reprisals.
"My elder brother was taken away by these thugs without any reasoning and then they came back and started beating up my nephew and they used stakes and violently beat him up," Chen Guangcheng told the House Foreign Affairs Committee in a telephone call from his hospital room in Beijing.
Chen added that his relatives' homes had been broken into and they had been beaten by government thugs.
Chen said his nephew Chen Kegui tried to defend himself and now faces a "totally trumped-up" charge of homicide.
"After my nephew was beaten up, he actually was waiting to surrender himself and the police come back again and violently beat up my sister-in-law," Chen said.
Read More