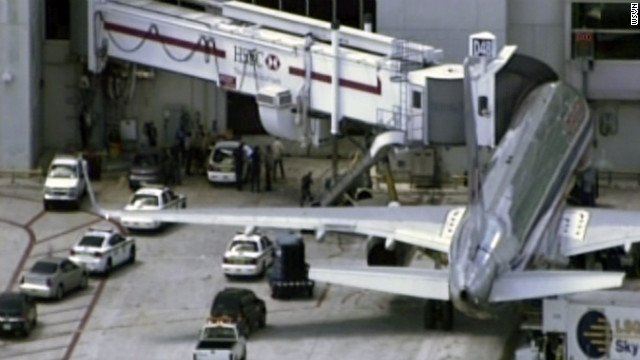 Miami (CNN) -- A 24-year-old Canadian man will probably face federal charges after allegedly rushing to the front of an American Airlines aircraft after it landed in Miami on Friday, the FBI said.
Two passengers on Flight 320 from Montego Bay, Jamaica, helped subdue the man, identified by the FBI as Ryan Snider.
No one was injured and there was no damage to the plane, the FBI said.
Terrorism is not suspected, the agency said.
American Airlines spokesman Ed Martelle said the man appeared to be disoriented.
"He did not obey crewmember instructions to sit down and then moved toward the front of the aircraft where he was subdued," he said in a statement.
Passenger Ronald Webb told CNN affiliate WSVN that the incident was disconcerting.
Read More