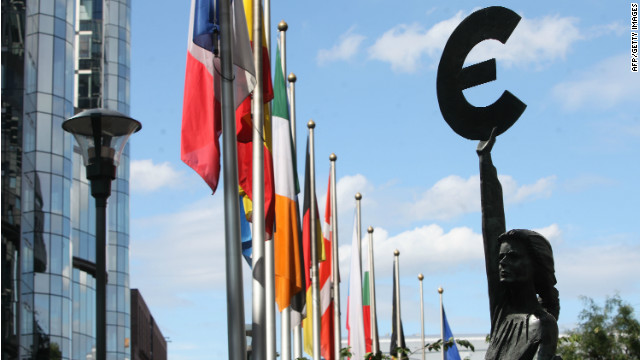 (Financial Times) -- Some of Europe's biggest fund managers have confirmed they are dumping euro assets amid rising fears over a possible Greek exit from the eurozone and single currency turmoil.
The euro's sudden fall this month caught many investors by surprise. Europe's single currency has lost 5 per cent in the past three weeks after barely moving against the US dollar for much of the year. On Thursday, the euro hit a fresh 22-month low at $1.2514.
US-based Merk Investments, the currency specialists, has cut all of its euro holdings in its flagship fund this month.
"We sold our last euro on May 15," said Axel Merk, chief investment officer. "We're concerned about how dysfunctional the process is. No one is there to talk to in Greece."
Amundi, which manages money for some of the continent's biggest pension funds and companies, said the risk of the crisis spreading to the bigger economies of Spain and Italy was growing because policy makers had failed to convince investors it had built a sufficient firewall.
Read More