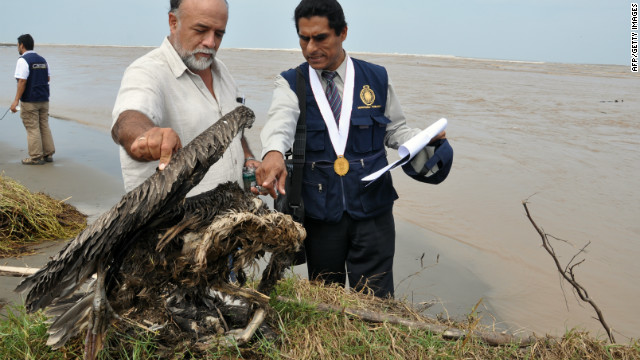 (CNN) -- Chilean officials are asking fishermen to help save birds caught in nets after thousands of dead fowl appeared along coastal Chile this week.
At least 2,300 dead birds were found along beaches between Cartagena and Playa de Santo Domingo, Chile, said Jose Luis Britos, and environment professor and director of the Museum of Natural History of San Antonio, Chile.
Many of the birds, which come from several species, had broken wings and bruising on the outside of their bodies -- injuries consistent with getting trapped in fishing nets, Britos said.
He said bird deaths from fishing nets occur every year, but never at this level. In a typical year, about 15 to 20 dead birds are found, Britos said.
Read More