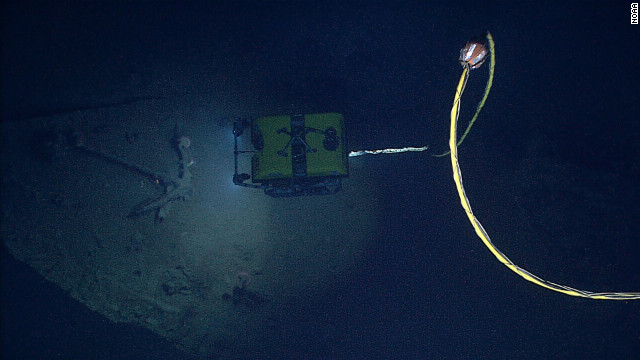 (CNN) -- A wooden ship believed to be over 200 years old was discovered during a recent exploration of the northern Gulf of Mexico, according to a press release from the U.S. National Oceanic and Atmospheric Administration (NOAA).
Scientists were able to view the remains of "anchors, navigational instruments, glass bottles, ceramic plates, cannons, and boxes of muskets" aboard the ship, NOAA stated.
"Artifacts in and around the wreck and the hull's copper sheathing may date the vessel to the early to mid-19th century," said Jack Irion, a maritime archaeologist with the Interior Department's Bureau of Ocean Energy Management.
Read More