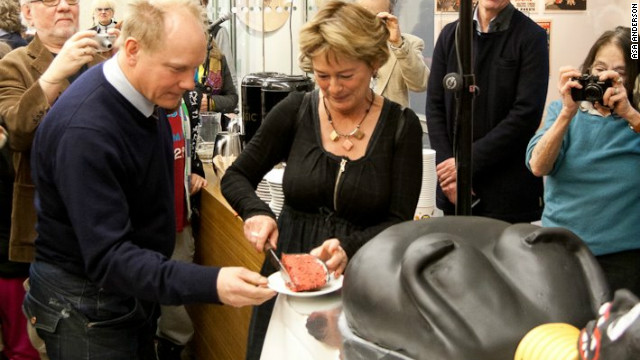 (CNN) -- Sweden's culture minister was feeling the heat Wednesday after a weekend art exhibit in which she cut up a cake baked into the shape of a cartoonishly stereotyped African woman.
A group representing Swedes of African descent has called for Lena Adelsohn Liljeroth to resign over that it called a racist caricature. But Liljeroth defended her participation, saying the cake was designed to "challenge the traditional image of racism."
"While the symbolism in the piece is despicable, it is unfortunate and highly regrettable that the presentation has been interpreted as an expression of racism by some," Liljeroth said in a statement issued by her office. "The artistic intent was the exact opposite."
Read More