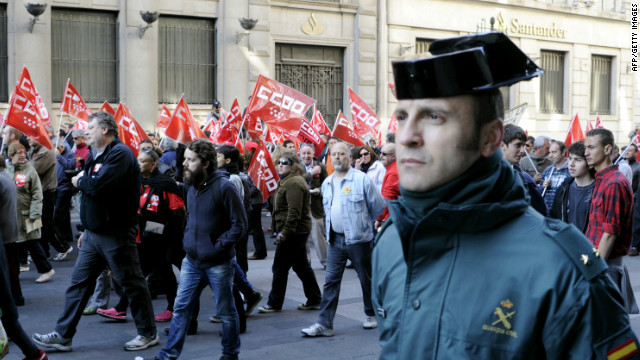 (Financial Times) -- Spanish ministers and European Union officials took turns on Tuesday to deny that the country needed an international bailout, in an effort to soothe the bond market.
Investors have taken fright at the size of Spain's budget deficit, the rise in its public debt and the weakness of domestic banks.
Luis de Guindos, the economy minister, ruled out a bailout of the kind already provided to Greece, Ireland and Portugal by the EU and the International Monetary Fund, saying Spain "does not need a rescue at this time".
Cristóbal Montoro, the budget minister, rejected suggestions that Spain could turn to the EU to prop up its banking system, saying the liquidity provided by the European Central Bank was already substantial.
Despite a sharp sell-off in Spanish sovereign debt and equities, senior EU officials insisted there had been no discussions about assisting Madrid with aid from the eurozone's €500bn rescue fund. Instead, Brussels was pushing the government to implement the tough reforms already announced.
Read More