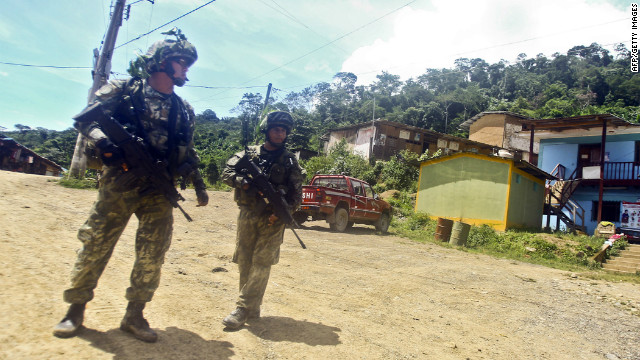 Lima, Peru (CNN) -- Peruvian authorities have deployed 1,500 troops and police to search for dozens of gas workers taken hostage by rebels in southern Peru this week
.
A police captain was killed and two people were injured during the search operation Thursday, when suspected Shining Path rebels opened fire on a military helicopter, Peru's government ombudsman said in a statement.
The Maoist rebels have demanded $10 million in ransom for the hostages, the ombudsman said, in addition to explosives and weapons.
But government officials have said they will not negotiate with terrorists, and that searching for the kidnapped workers was a top priority, the state-run Andina news agency reported.
Read MOre