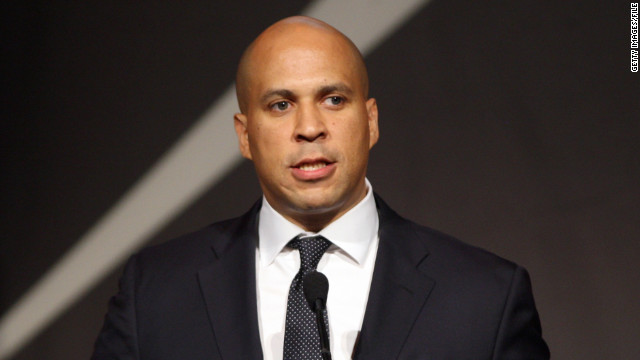 (CNN) -- Newark, New Jersey, Mayor Cory Booker ran into a burning building Thursday night to help rescue a trapped woman, an act of heroism that sent him to the hospital.
Booker talked about the incident on Twitter.
"Thanks 2 all who are concerned. Just suffering smoke inhalation," Booker tweeted. "We got the woman out of the house. We are both off to hospital. I will b ok."
Video from the aftermath of the scene showed Booker hugging the woman, his right hand wrapped in gauze. "Just some second-degree burns," he told reporters.
Booker was released from a New Jersey-area hospital at about 11:30 p.m., according to the mayor's spokeswoman, Anne Torres.
"He's home now, getting some needed rest," Torres said.
Read More