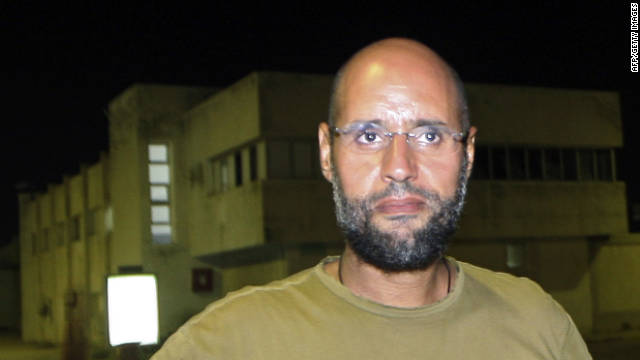 (CNN) -- Libya must make arrangements to hand over Saif al-Islam Gadhafi to the International Criminal Court immediately, court officials said Thursday, complaining that the son of the deposed Libyan leader has been mistreated since he was captured last year.
Gadhafi is in a "legal black hole," held for 139 days in "total isolation" except for visits from officials, his ICC-appointed defense said in a strongly worded statement.
"At no point have the Libyan authorities been legally justified in their failure to surrender him to the ICC," lawyers Xavier-Jean Keita and Melinda Taylor said.
"The brutal death of Moammar Gadhafi deprived the Libyan people of their right to justice, and their right to the truth. It would be a travesty for the prospects of a free and fair Libyan state if the same were to occur to his son," they said.
Amnesty International called on Libya to hand Saif al-Islam over at once in light of the ICC statement.
Read More