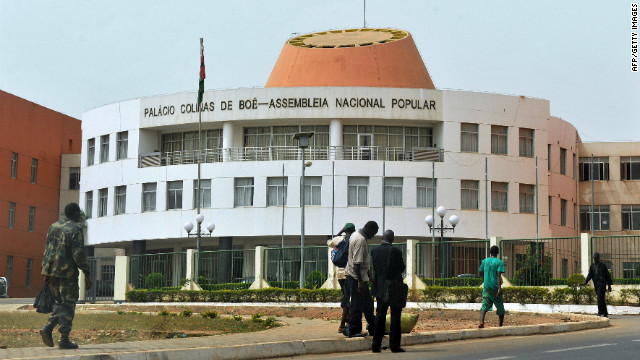 (CNN) -- Gunfire and explosions rocked the capital of Guinea-Bissau early Friday as soldiers launched an apparent coup attempt.
The African Union said it was deeply concerned by the attacks by soldiers on the homes of Acting President Raimundo Pereira and Prime Minister Carlos Gomes Junior in the city of Bissau.
Guinea-Bissau recently held the first round of voting in its presidential election, with campaigning for the second round about to begin.
Its history has been marked by military coups and attempted coups since the nation of 1.6 million gained independence from Portugal in 1974. The conflicts ravaged the nation's infrastructure and economy, leaving it among the poorest in the world.
The U.S. Embassy in Senegal said the situation is unclear, but it was closely monitoring events in the west African nation. It urged U.S. citizens to remain where they are and avoid downtown Bissau.
Read More