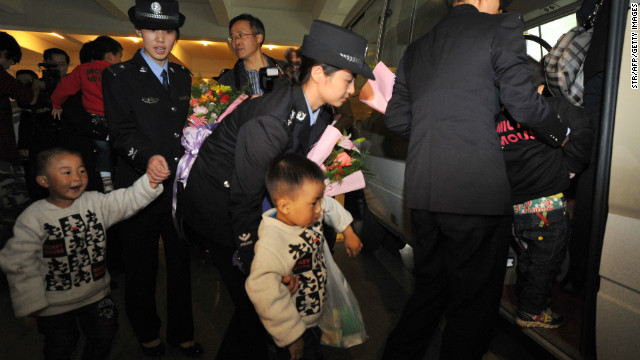 Hong Kong (CNN) -- China's Ministry of Public Security busted a cross-province human trafficking network last week, adding 77 children to the more than 24,000 abducted women and children authorities say were set free last year.
Police arrested 310 suspects from four gangs, two of which are family-run businesses that oversaw both the deportation and transaction of children.
Chen Qingwei, a police officer who helped crack down an infant trafficking case in Shandong, said couples who sell their babies mainly come from poverty-stricken areas, reported Global Times, a state-run newspaper.
"A boy could fetch a price as high as 50,000 yuan ($7905)," said Chen, "with the price for girls at about 30,000 yuan ($4743). This is far more than what parents could make by farming the land."
Read More