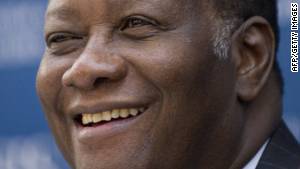 (CNN) -- Amnesty International has raised concerns about the safety of civilians in areas of northern Mali now controlled by Tuareg and Islamist rebels, citing reports of violence and looting.
The warning came as international pressure increased on the military junta that grabbed power last month in Mali's capital, Bamako.
"The armed groups who seized these towns in the last three days must ensure human rights abuses do not occur and where they do, they must take action and remove anyone implicated from their ranks," Gaetan Mootoo, Amnesty's West Africa researcher, said in a statement on the organization's website.
The Tuareg announced over the weekend that they had seized control of the northern regional capitals of Timbuktu and Gao, a major blow to the military government. Both towns are hundreds of miles north of Bamako.
Read More