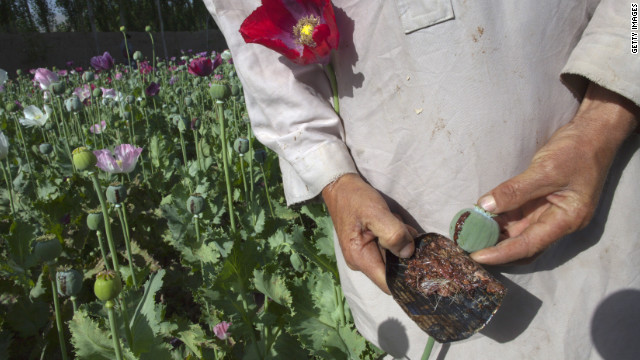 (CNN) -- Eight American soldiers died of overdoses involving heroin, morphine or other opiates during deployments in Afghanistan in 2010 and 2011, according to U.S. Army investigative reports.
The overdoses were revealed in documents detailing how the Army investigated a total of 56 soldiers, including the eight who fell victim to overdoses, on suspicion of possessing, using or distributing heroin and other opiates.
At the same time, heroin use apparently is on the rise in the Army overall, as military statistics show that the number of soldiers testing positive for heroin has grown from 10 instances in fiscal year 2002 to 116 in fiscal year 2010.
Read More