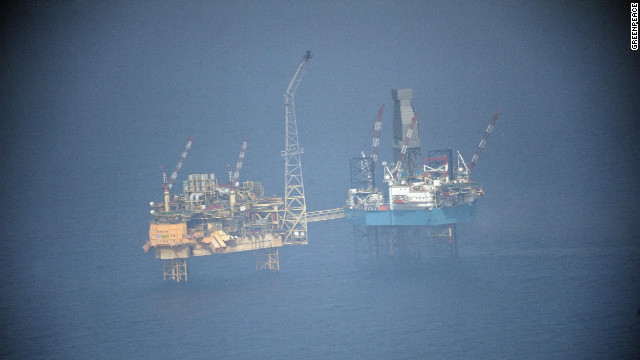 (CNN) -- Large volumes of gas continued Friday to gush into the North Sea from an offshore oil platform, with energy giant Total trying two divergent methods in hopes of stopping the leak.
Scottish Environment Secretary Richard Lochhead said Friday that authorities are prepared for the worst, but he added that it is believed that the "gas condensate" now flowing into the water "will evaporate naturally into the atmosphere."
"As such, the current environmental risk continues to be minimal," Lochhead said.
The Elgin platform sprang a leak Sunday, prompting the evacuation of 238 people from the platform and the adjacent Rowan Viking drilling rig, according to Total executive Philippe Guys. The leak seems to have started as workers were sealing the well in the North Sea, about 150 miles (240 kilometers) east of the Scottish city of Aberdeen.
Since then, energy company and government officials have weighed what to do about it, with one option being waiting for the gas to stop leaking on its own.
Read More