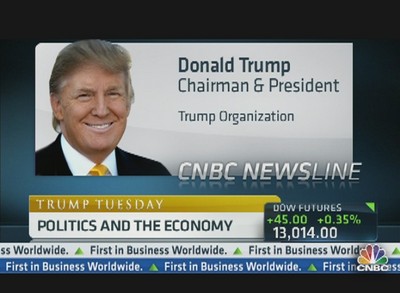 The leaders of OPEC are "sitting around their table, setting the price of oil and laughing at us because we have no leadership," real estate mogul Donald Trump told CNBC Tuesday.
That includes U.S. ally Saudi Arabia, whose Prince Alawaleed bin Talal recently told CNBC the price of oil won't exceed $100 a barrel. Crude oil is currently at around $108.
"I have many friends in Saudi Arabia and other countries and they can't believe what they're getting away with," Trump said. "They can't believe how stupid we are. We don't need Saudi Arabia."
Read More