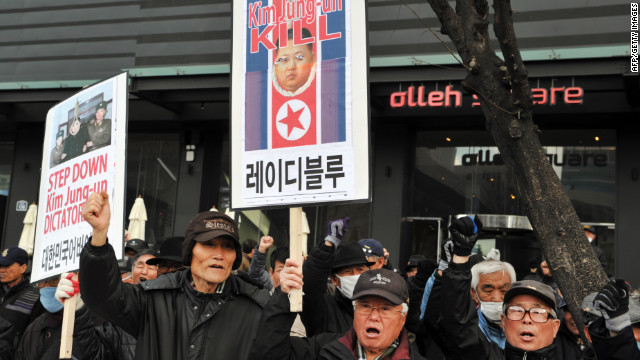 Seoul, South Korea (CNN) -- President Barack Obama travels to South Korea Saturday on a three-day trip centered on an international nuclear security summit in Seoul.
He is due to arrive in Seoul early Sunday, where he will later hold a bilateral meeting with his South Korean counterpart Lee Myung-bak.
Top officials from 54 countries, including China and Russia, will attend the summit meeting on Monday and Tuesday.
But its message of international cooperation has been overshadowed by North Korea's announcement last week that it is planning to carry out a rocket-powered satellite launch in April.
South Korea has said it considers the satellite launch an attempt to develop a nuclear-armed missile, while the United States has warned the move would jeopardize a food-aid agreement reached with Pyongyang in early March.
President Lee has already said he will use the summit to drum up international support against the actions of his northern neighbor.
Read More