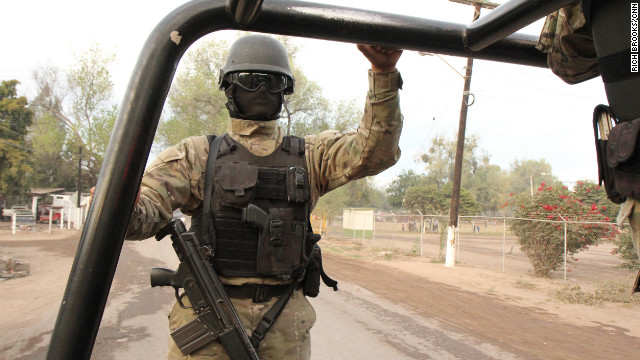 Culiacan, Mexico (CNN) -- Walking around the main cemetery in Culiacan, Mexico, is like being in Disneyland for the dead.
Known as Jardines del Humaya, the cemetery holds huge mausoleums made of 30-foot-high marble columns. Many of the grave sites are enclosed by ornate buildings the size of small houses. These mausoleums have sitting rooms where family members come to remember their loved ones in true fiesta fashion. Fresh flowers surround altars of expensive bottles of scotch and tequila. Many tombs are air-conditioned, and some even have surround-sound piping in the favorite ballads of the deceased.
But the most surreal part of the cemetery is not what's above ground -- it's the age of the victims buried below. Many of the "residents" of these extravagant tombs are teenagers, and many seem to be just shy of their 25th birthday.
Read More