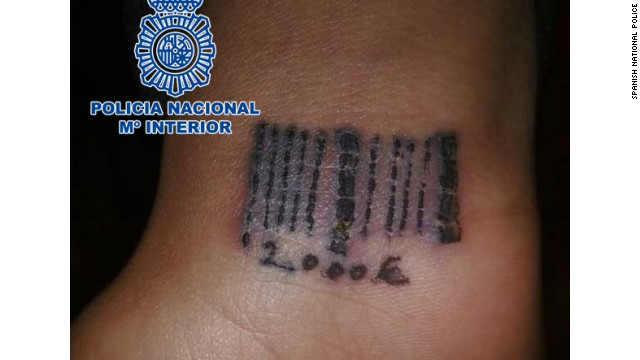 (CNN) -- A Spanish National Police investigation into two Madrid prostitution rings led to the rescue of a captive 19-year-old woman who was tattooed with a barcode on her wrist after she tried to escape the ring, authorities said Saturday
.
The bar code served as a form of identity for the woman and as certificate of "ownership" by one prostitution ring, and beneath the bar code was also tattooed the amount of money she owed the ring, police said.
Held hostage by a pimp, the woman had multiple lesions from being beaten and whipped, and her head and eyebrows were shaven because she tried to flee, police said.
Read More