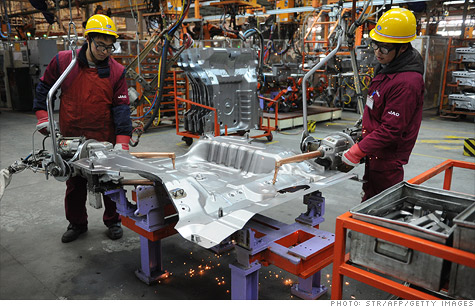 NEW YORK (CNNMoney) -- Chinese manufacturing weakened in March, with an initial reading of a key index hitting a four-month low.
The weakness in the world's second-largest economy put a damper on worldwide stock markets concerned about global growth.
The purchasing managers' index that tracks Chinese manufacturing fell to 48.1 from 49.6 the prior month, according to global banking concern HSBC.
"Weakening domestic demand continued to weigh on growth," said the report, written by HSBC China economist Xiaoping Ma and chief economist for greater China Hongbin Qu. "With new export orders sluggish and domestic demand still softening, China's slowdown has yet to finish."
Any reading below the benchmark of 50 indicates contraction, while anything above 50 means growth.
Read More