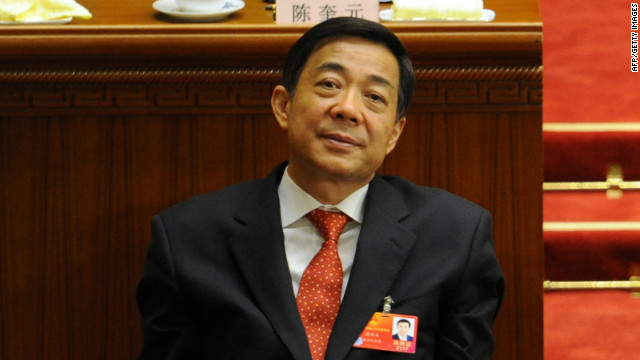 Beijing (CNN) -- Bo Xilai, once seen as one of the rising stars of Chinese politics, has been removed from his prominent provincial post after a scandal involving one of his key deputies.
Zhang Dejiang, a Chinese vice premier, will replace Bo as Communist Party chief of Chongqing, the biggest metropolis in southwestern China, the official news agency Xinhua reported Thursday.
The announcement deals a crippling blow to Bo, a polarizing figure in Chinese politics who many observers had previously considered to be a future contender for the top leadership roles.
In recent years, Bo had pushed a series of aggressive political campaigns in Chongqing, including the "dahei," or anti-gangs initiative, which targeted mafia-like criminal groups. The approach divided opinions in China, with some lauding its effectiveness and others criticizing it as heavy handed.
But in recent weeks, his foothold near the summit of the Chinese Communist Party started to crumble.
Read More