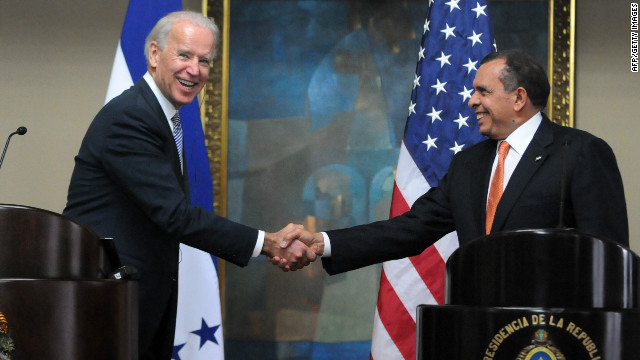 Miami (CNN) -- Iran will not be able to use alliances with Latin America to wield significant influence on security in the West, U.S. Vice President Joe Biden said Wednesday.
"We have the full capacity to make sure that does not happen," Biden told CNN en Español.
Iranian President Mahmoud Ahmadinejad visited four Latin American countries in a five-day tour earlier this year, searching for support there amid growing global sanctions targeting his nation's nuclear program.
At a hearing last month, the chairwoman of the U.S. House Foreign Affairs Committee said she was deeply concerned about Iran's ties with leaders like Venezuelan President Hugo Chavez.
"These alliances can pose an immediate threat by giving Iran -- directly through the IRGC, the Qods Force, or its proxies like Hezbollah -- a platform in the region to carry out attacks against the United States, our interests, and allies," said U.S. Rep. Ileana Ros-Lehtinen, R-Florida.
But Biden said Wednesday that such fears were overblown.
Read More