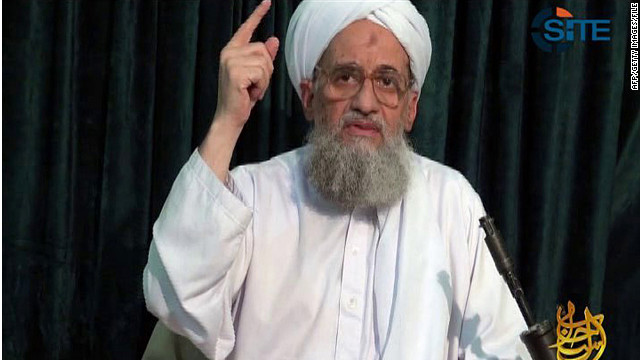 (CNN) -- Al Qaeda leader Ayman al-Zawahiri calls on Afghans to rise up against Western troops -- especially American forces -- in their country and back the Taliban, according to a recent audio message posted on jihadist web forums Wednesday.
The message, running more than 11 minutes in length, condemns the values of "crusader secular Western civilization" and follows a series of acts by American soldiers in Afghanistan that have been heavily publicized, including U.S. Marines urinating on the bodies of slain insurgents.
"This act represents their values," al-Zawahiri says,"and this is their view toward other people in general and the Muslims in particular, and this is their way of treating us."
Read More