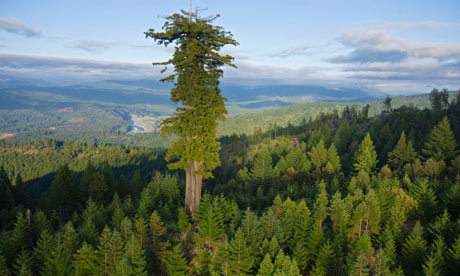 Ecological 'kings of the jungle' being toppled by forest fragmentation, severe drought and new pests and diseases.
The biggest trees in the world, known as the true ecological kings of the jungle, are dying off rapidly as roads, farms and settlements fragment forests and they come under prolonged attack from severe droughts and new pests and diseases.
Long-term studies in Amazonia, Africa and central America show that while these botanical behemoths may have adapted successfully to centuries of storms, pests and short-term climatic extremes, they are counterintuitively more vulnerable than other trees to today's threats.
"Fragmentation of the forests is now disproportionately affecting the big trees," said William Laurance, a research professor at James Cook University in Cairns, Australia. "Not only do many more trees die near forest edges, but a higher proportion of the trees dying were the big trees."
Read More