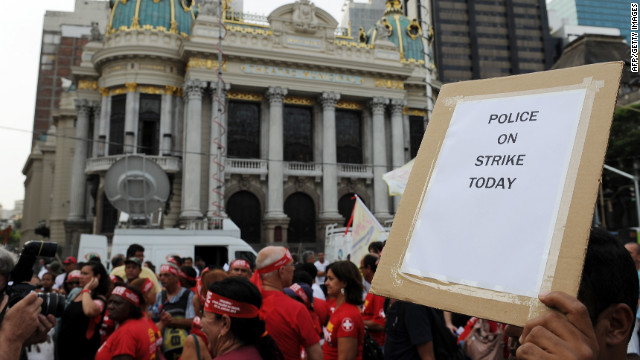 Sao Paulo, Brazil (CNN) -- Rio de Janeiro's police and firefighters declared a strike Friday, just a week before Carnival kicks off, raising fears of violence and crime as tourists arrive for the famed parades and street parties.

Firefighters and the civil and military police announced the strike in a joint protest in downtown Rio, saying they would keep a third of their forces on the job, according to the state-run Agencia Brasil.
But hours later, the commanding officers of the military police published a short statement saying all of their units were functioning normally.
"There isn't any stoppage of any service for citizens," the statement said. It wasn't clear whether that meant members of military police rank and file were striking.
Read More