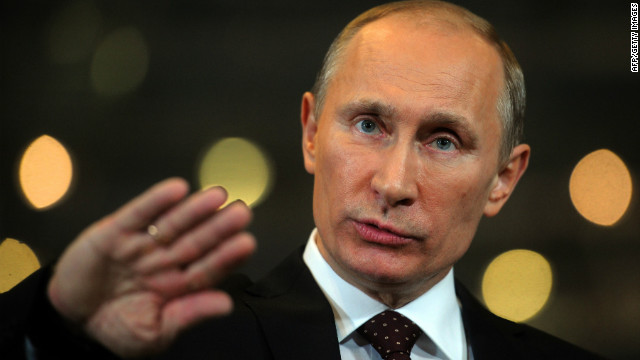 (CNN) -- The consequences of a military strike against Iran would be disastrous, Russian Prime Minister Vladimir Putin wrote in a wide-ranging editorial Monday.
"Russia is worried about the growing threat of a military strike against Iran," Putin said in an editorial carried by the RIA Novosti news agency. "If this happens, the consequences will be disastrous. It is impossible to imagine the true scope of this turn of events."
The former Russian president, who is running for the post again, said he's convinced the issue must be settled by peaceful means.
"We propose recognizing Iran's right to develop a civilian nuclear program, including the right to enrich uranium," Putin said. "But this must be done in exchange for putting all Iranian nuclear activity under reliable and comprehensive IAEA safeguards."
If that is done, Putin said, sanctions against Tehran must be lifted.
Read More