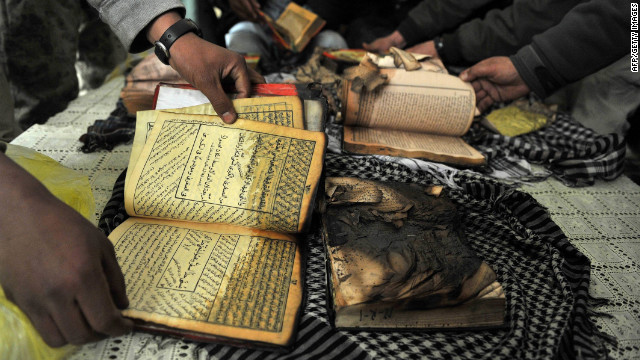 Kabul, Afghanistan (CNN) -- President Barack Obama apologized to Afghan President Hamid Karzai for the burning of Qurans by NATO troops, calling the act an inadvertent error, Karzai's office and National Security Council spokesman Tommy Vietor said Thursday.
"We will take the appropriate steps to avoid any recurrence, including holding accountable those responsible," Obama said in the letter.
U.S. Ambassador Ryan Crocker delivered it on the same day two NATO troops were killed by "an individual wearing an Afghan National Army uniform," according to NATO's International Security Assistance Force.
It is not clear if the troops were killed in revenge for the burning of Qurans by NATO troops earlier this week, but the attack occurred at a base outside of which a demonstration was taking place, a local official said.
Read More