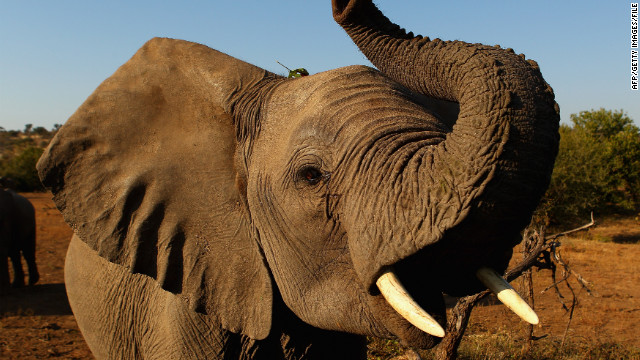 (CNN) -- Poachers in search of ivory in northern Cameroon have slaughtered nearly 300 elephants for their tusks since mid-January, according to the country's minister of forestry and wildlife.
Minister Ngole Philip Ngwese backed up a claim by the International Fund for Animal Welfare (IFAW) that an armed gang of Sudanese poachers had killed the free-roaming elephants in the Bouba Ndjida National Park, on Cameroon's border with Chad.
Park officials say many orphaned elephant calves have been spotted, and concerns are high the babies may soon die of hunger and thirst.
One park official, Bouba Jadi, told CNN the deaths are worsening the situation for Cameroon's already threatened elephant populations. According to official estimates, there are between 1,000 and 5,000 elephants in Cameroon.
Read More