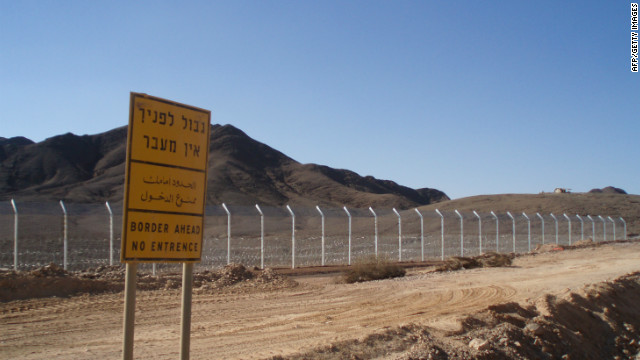 Jerusalem (CNN) -- The Israeli military said its forces opened fire on infiltrators while on patrol along the Egyptian border early Tuesday, killing one of them.
"The suspects fired at the soldiers, who returned fire," a military statement said. "Most of the suspects fled back to Egyptian territory," except for the one who died in the exchange.
Egyptian security said the shootout involved three Bedouins smuggling tobacco into Israel.
"One armed Bedouin was killed by the Israelis close to Karam Abu Salem crossing ... in North Sinai after Israeli soldiers fired at the men," according to Gen. Saleh Al Masry, head of North Sinai Security, who also said two others escaped.
Border incursions are not unusual along Israel's border with Egypt.
In August, militants crossed into Israel from Egyptian territory to attack civilian targets.
Read More