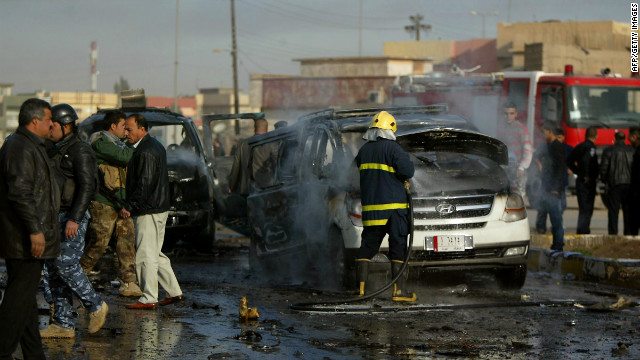 (CNN) -- A series of explosions and shootings killed 44 people and injured more than 200 in Baghdad and elsewhere Thursday morning, Iraqi police said.
Police believe the wave of attacks, most of them within a two-hour time frame, were a coordinated effort by militants.
While most of the Baghdad attacks targeted majority Shiite neighborhoods, explosions also took place in the majority Sunni provinces of Salaheddin, Diyala, and Mosul.
No militant group claimed responsibility for the attacks, but authorities believe they may be attempts to unnerve Iraqis and erode their confidence in the ability of Iraq's army and police, a police official said.
An Iraqi government spokesman declined comment on the incidents.
Read More