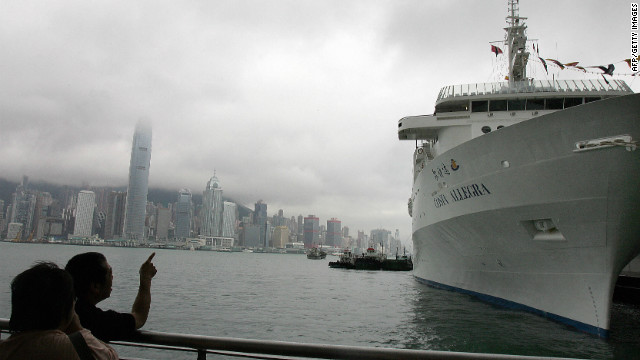 Rome (CNN) -- A large French fishing ship began towing a disabled Italian cruise ship to port early Tuesday -- a day after a fire in its engine room left it adrift, the Seychelles Coast Guard said.
Two tugboats also were said to be en route, but weren't expected to arrive for several hours.
The ship, the Costa Allegra, lost power in the Indian Ocean Monday with 636 passengers on board and a crew of 413, according to Costa Cruises.
Costa initially said Tuesday the ship was expected to arrive Wednesday at the Seychelles island of Desroches, but said later that after "extensive and accurate checks," passengers could not get off on Desroches.
The ship instead will be towed to the Seychelles island of Mahe, and will arrive Thursday morning.
Read More