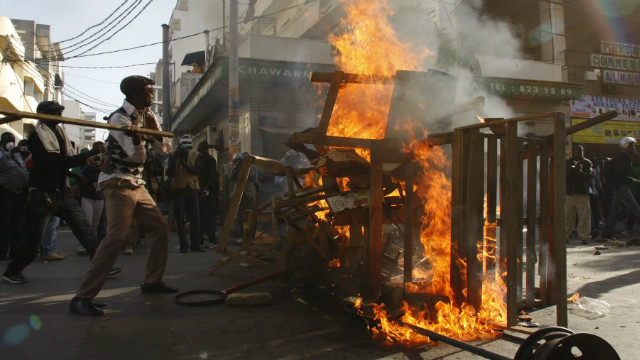 (CNN) -- Police and anti-government protesters in Senegal clashed for a second straight day Saturday, just over a week before the country is set to vote in presidential elections, state media reported.
Dozens of people were injured when police fired tear gas to disperse the crowds, Agence de Presse Senegalaise reported. One of those injured was Cheikh Bamba Dieye, a presidential candidate for the Socialism and Democracy Front. Party officials told APS that Dieye was "assaulted by police ... and was left with a head injury."
Police confirmed Dieye was injured, saying the incident occurred while the candidate was taking part in an unauthorized demonstration, according to APS. Protests have been banned in downtown Dakar.
At least four people have died in protests in Senegal since January 27, when the country's highest court, the Constitutional Council, cleared President Abdoulaye Wade, 85, to run for a third term, government officials have said. The opposition says that the court was compromised and the constitution limits presidents to two terms. Wade has been in office since 2000.
Read More